If you shoot IDPA, you need a concealment vest. Tactical Poppins Concealment Vests are thick, durable, and made as simple or as complicated as you need!
The standard vest contains two large front pockets. The pocks have Velcro closures for easy tactical reloads. They are large enough to hold a pair of hearing protection ear muffs!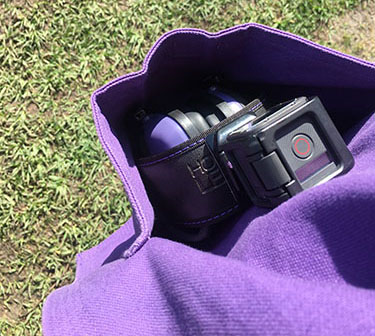 The vests are made from a canvas-like material called Duck Cloth and have three different back options - lady's mesh, men's mesh, or split back.
Vest front panels are lined with two layers of Pellon fabric and triple stitched down the center for added stiffness.
Please email the following to info@TacticalPoppins.com for your vest quote. Vests start at $135 for the standard, two-pocket vest:
1) Measurements
Always measure with the tape snug and 1 finger between the tape and body. Wear your gear when you take your measurements. Please do not add to the measurements:
Chest

With tape under the arms, measure around upper most and fullest part of the chest.

Waist

Measure around the fullest part of the waist.

Shoulders

Shoulder bone to shoulder bone, measured from behind. This will be the width of the back of your vest.

Length

Arms at a "T", starting in the armpit to the bottom of the gun/holster.

Height and Weight

Height and weight numbers help us determine if the measurements provided are accurate.
2) Additional Information
Color

Please let us know the closest name of the color you would like. If provided a mobile number, we can text you color variations when purchasing the material. We are a small-batch shop, so we only purchase material when the order is placed.

Back Style

Lady's mesh, men's mesh, or split back

Pockets

The standard, $135 vest comes with two large front pockets with Velcro closures. Flaps, top pockets, cell phone pockets, other custom pockets, or extra large sizes will incur additional cost. Costs will be discussed before the order is accepted.

Contact

Name, Phone number, email address, mailing address if shipping is needed.

Shipping

We typically ship USPS which is $15-20 depending on the vest size. If you live in the boonies and need us to ship another carrier, please let us know.